Proud to present an article I wrote about how I started up my Massachusetts personal injury law office which is featured on the Starting Out Solo (SOS) website.  Here it is:
Opening Stories – Christopher Earley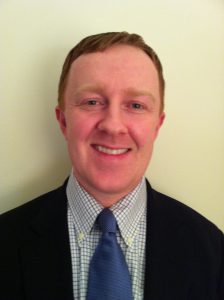 After being admitted to theMassachusettsbar in December 2004, I met an older lawyer who was close to retiring and we agreed to operate as a loose partnership.  The partnership exposed me to different areas of law.  I decided personal injury is what I liked most.
Then, in early 2005 I saw the partnership was not working (I was not making any money!) so due to necessity, I opened up my own practice and decided to handle only personal injury cases.  I didn't have any idea of how to run a business, much less a law practice. I had very little money and no clients.  I had been born and raised in New Jerseyso I had few contacts in Massachusettsoutside of college and law school.  Finding clients was really hard at first.
To make matters worse, personal injury litigation requires capital to finance the litigation of each case, and, a personal injury practitioner only get paid if a case settles, or wins in court.  However, with some luck and much nerve, after a year I was still in business. I was able to stretch a few settlements I received to help me float through the long weeks of not settling any cases.
I read books and blogs about lawyer advertising.  I decided that I could find clients online, at little to no cost.  I started one of the first legal blogs in Massachusetts, the Massachusetts Personal Injury Blog in 2006, which was recognized by LexisNexis last year. The blog helped me to meet lawyers, and to find clients.  Soon, lawyers were calling me and asking me personal injury questions.  That led to referral relationships that grow each year.
I had a litigation associate from 2008 – 2011, but found that I am better suited to working for myself.  It is just me, and my secretary Tamara, who speaks fluent Spanish as a large segment of my client base speaks Spanish.
Now, in 2012, I look fondly at those first years.  I am by no means rich, at all, but, I am able to work for myself, and provide for my family.  My son Oliver Patrick Earley was born this past February so I feel blessed beyond words.  My wife is able to stay at home and not work.
I never work past 5:00 p.m. and I never work weekends.  I have been that way since I started my practice. Life is too short, and especially now that I am a father, I want to have free time to spend with my family.
If you are a new solo, or considering going solo, I am always available to talk and help those who may be struggling.  The road of solo practice is full of twists and turns.  It is exciting, but can also be isolating.  Make your journey easier my reaching out and meeting as many lawyers as you can.